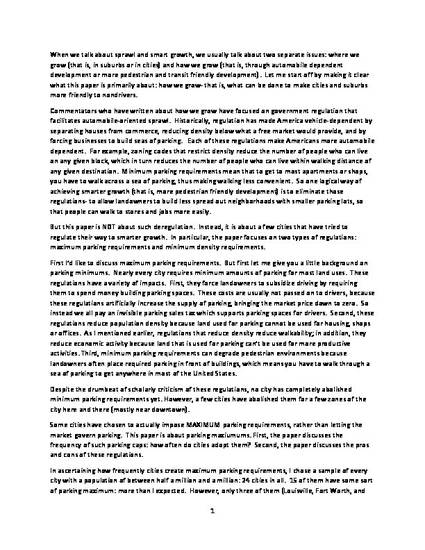 Presentation
Smart Growth-Oriented Density and Parking Regulations
Washburn School of Law Conference on "The Future of Housing: Equity, Stability and Sustainability" (2015)
Abstract
Many articles have been written about pro-sprawl land use regulation, such as minimum parking requirements. This speech, by contrast, focuses on the frequency of land use regulation designed to increase walkability- in particular, minimum density requirements and maximum parking requirements. I conclude that the first type of regulation is quite rare and usually very lenient. The second type of regulation is more frequent; however, the impact of maximum parking requirements is not yet clear.
Keywords
density,
sprawl,
smart growth,
parking,
zoning
Publication Date
February 26, 2015
Citation Information
Michael Lewyn. "Smart Growth-Oriented Density and Parking Regulations"
Washburn School of Law Conference on "The Future of Housing: Equity, Stability and Sustainability"
(2015)
Available at: http://works.bepress.com/lewyn/98/