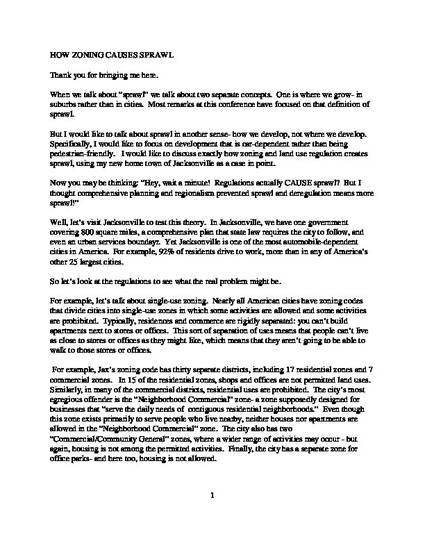 Presentation
How Zoning Causes Sprawl
Widener University School of Law, conference on "Squaring the Circle on Sprawl" (2007)
Abstract
Links sprawl to zoning and other land use regulation, using Jacksonville as a case in point. (Similar to my FCSL presentation, but in written rather than PowerPoint form).
Keywords
jacksonville,
zoning,
sprawl
Publication Date
February, 2007
Citation Information
Michael E Lewyn. "How Zoning Causes Sprawl"
Widener University School of Law, conference on "Squaring the Circle on Sprawl"
(2007)
Available at: http://works.bepress.com/lewyn/35/