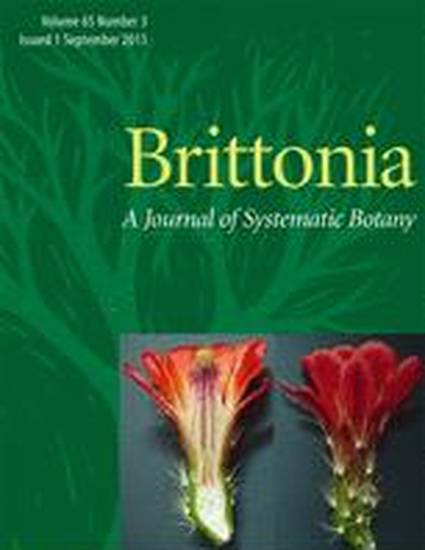 Article
Sphaeromeria, a genus closer to Artemisia than to Tanacetum (Asteraceae: Anthemideae)
Brittonia (1976)
Abstract
A new species,
Sphaeromeria ruthiae
, from Zion National Park, and three new combinations,
S. martirensis
,
S. compacta
, and
S. potentilloides
 var.
nitrophila
, are presented. Morphological and anatomical evidence is used to support the recognition of
Sphaeromeria
 as distinct from
Tanacetum.
DOI
https://doi.org/10.2307/2805836
Citation Information
Leila M Shultz. "Sphaeromeria, a genus closer to Artemisia than to Tanacetum (Asteraceae: Anthemideae)"
Brittonia
Vol. 28 Iss. 2 (1976) p. 255 - 262
Available at: http://works.bepress.com/leila_shultz/103/