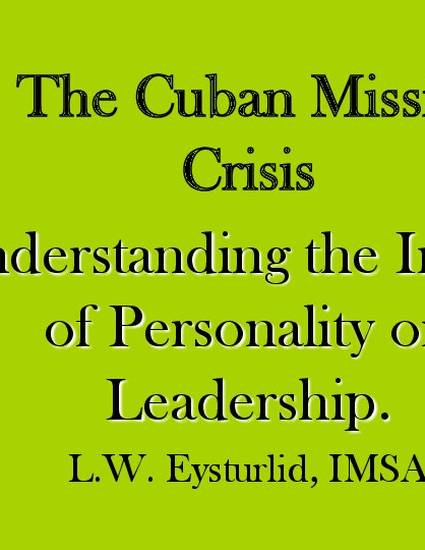 Presentation
Session A-1: The Cuban Missile Crisis: Understanding the Impact of Personality on Leadership
Professional Learning Day (2012)
Abstract
This session will explore the impact of the various types of personalities that were involved in the Cuban Missile Crisis. These differences had a direct impact on the way each leader reacted to the stresses and demands of the crisis as well as their own political objectives. Attendees will come away with an immediately teachable topic on world leadership and the Cuban Crisis as an event.
Publication Date
March 2, 2012
Citation Information
Lee Eysturlid. "Session A-1: The Cuban Missile Crisis: Understanding the Impact of Personality on Leadership"
Professional Learning Day
(2012)
Available at: http://works.bepress.com/lee_eysturlid/8/