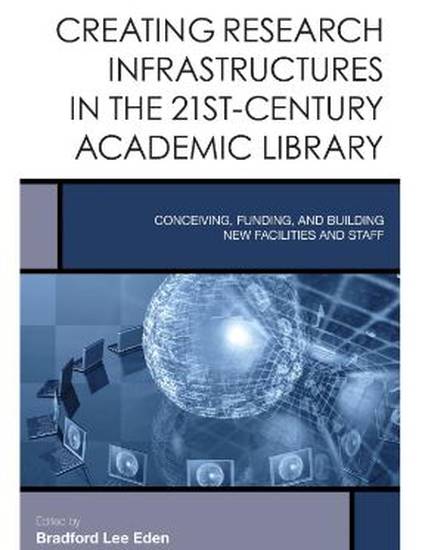 Contribution to Book
Redefining scholarly services in a research lifecycle
Faculty Scholarship and Creative Works
Personal Identifier
ORCID:0000-0002-3681-4888
Keywords
Research services,
Research lifecycle,
Scholarly services,
Library services to researchers,
UCF,
IST,
ORC,
Research Lifecycle at UCF
Description
Article can be accessed via Google Books at: https://books.google.com/books?isbn=1442252421.
Abstract
The shifting landscape of scholarly communication and lack of a university wide institutional repository led the University of Central Florida (UCF) Libraries to develop a unique approach to supporting faculty and student research and scholarship. The Research Lifecycle at UCF model was created to connect researchers at UCF to existing institutional support services and illustrate the need for new services. The Research Lifecycle at UCF comprises four sub-cycles: the Planning cycle, the Project cycle, the Publication cycle, and the 21st Century Digital Scholarship cycle. The sub-cycles illustrate existing traditional services and needed new services. The library's efforts in reshaping and promoting these services and resources to users are central to this concept. The expanding role of librarians in providing research support, shaping library services, collaborating within the library, and partnering with other campus units provides opportunities to develop evolving and new services within the construct of an institutional Research Lifecycle. Metadata and data management support are examples of developing services in response to identified unmet needs. Emphasis is placed on refining services, defining the scope, analyzing the components, and discussing potential resources to provide these services with existing staff and assets.
Publication Date
8-1-2015
Number of Pages
page 77-92
Document Type
Book Chapter
Source Title
Creating research infrastructures in the 21st-century academic library: Conceiving, funding, and building new facilities and staff
College
Information Technologies & Resources
Location
Orlando (Main) Campus
Department
University Libraries
Subjects
Research; Research--Information services; Libraries and scholars; Public services (Libraries); University of Central Florida; University of Central Florida. Library; University of Central Florida. Office of Research and Commercialization; University of Central Florida. Institute for Simulation and Training
Citation Information
Deng, S. & Dotson, L. (2015). Redefining scholarly services in a research lifecycle. Creating the 21st Century Academic Library, Vol. 4, Research infrastructures. Edited by Brad Eden. Rowman and Littlefield/Scarecrow Press.