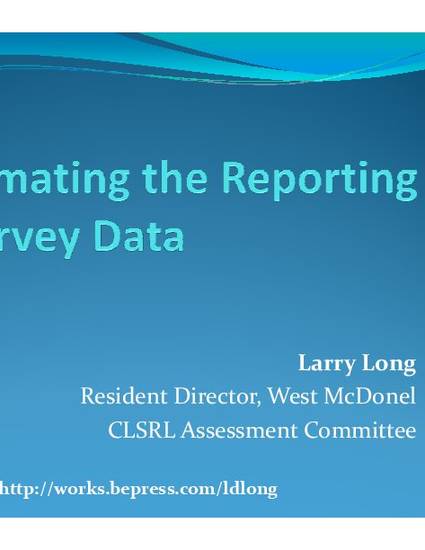 Presentation
Automating the Reporting of Survey Data
REHS Conference Connections, Michigan State University (2012)
Abstract
The presentation explains how to automate the reporting of assessment data using the mailmerge feature in MS Word.
Keywords
Assessment,
MS Word,
MS Excel,
Mailmerge,
Automated reporting
Publication Date
Spring 2012
Citation Information
Long, L. D. (2012, April).
Automating the reporting of survey data
. Presented at Conference Connections, Michigan State University, East Lansing, MI.