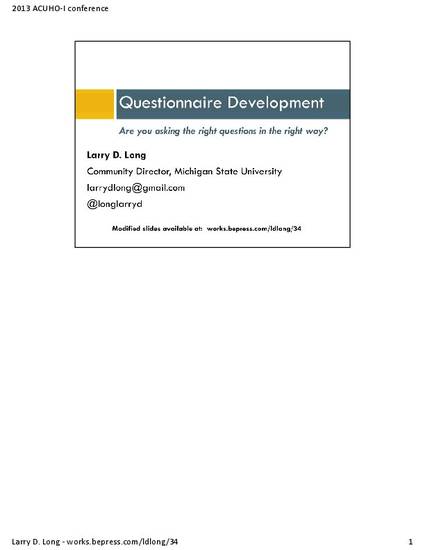 Presentation
Are you asking the right questions? Strategies for writing better survey questions
ACUHO-I (2013)
Abstract
Advances in technology have made survey development easy. Unfortunately, this ease has led to the development of poor surveys with low validity. Are you asking the right questions? Does your survey measure what you intend to measure? Come to this interactive session to learn how to write better survey questions.
Publication Date
June 16, 2013
Citation Information
Long, L. D. (June 16, 2013).
Are you asking the right questions? Strategies for writing better survey questions
. Presented at the ACUHO-I annual convention, Minneapolis, MN. Retrieved from
http://works.bepress.com/ldlong/34