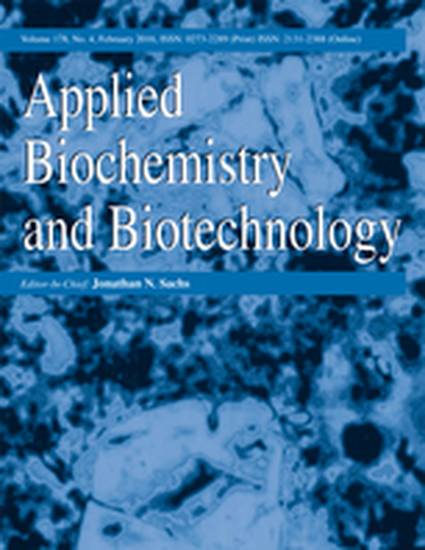 Article
Development of a Novel Affinity Membrane Purification System for Deoxyribonuclease
Applied Biochemistry and Biotechnology (2014)
Abstract
A membrane based affinity purification system was developed for the purification of the DNA specific nuclease, DNase I. Single stranded DNA was bound to unmodified polyvinylidene fluoride (PVDF) membranes which were used to purify DNase I from a solution of bovine serum albumin. Using coated membranes, a 6-fold increase in specific activity was achieved with 80 % enzyme recovery. This method provides a simple yet effective way to purify DNase I and can be very useful for the purification of other DNA specific enzymes.
Publication Date
Winter February, 2014
Citation Information
Kyle S Landry and Robert E Levin. "Development of a Novel Affinity Membrane Purification System for Deoxyribonuclease"
Applied Biochemistry and Biotechnology
(2014)
Available at: http://works.bepress.com/kyle_landry/2/