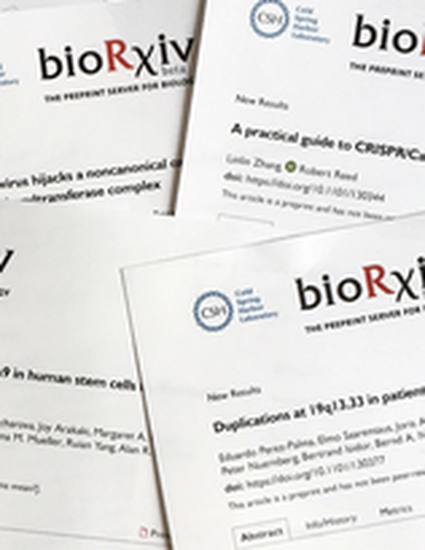 Article
Embedding Containerized Workflows Inside Data Science Notebooks Enhances Reproducibility
bioRxiv
Publication Date
5-2-2018
Abstract
Data science notebooks, such as Jupyter, combine text documentation with dynamically editable and executable code and have become popular for sharing computational methods. We present nbdocker, an extension that integrates Docker software containers into Jupyter notebooks. nbdocker transforms notebooks into autonomous, self-contained, executable and reproducible modules that can document and disseminate complicated data science workflows containing code written in different languages and executables requiring different software environments.
Citation Information
Jiaming Hu, Ling-Hong Hung and Ka Yee Yeung. "Embedding Containerized Workflows Inside Data Science Notebooks Enhances Reproducibility"
bioRxiv
(2018)
Available at: http://works.bepress.com/ky-yeung/7/