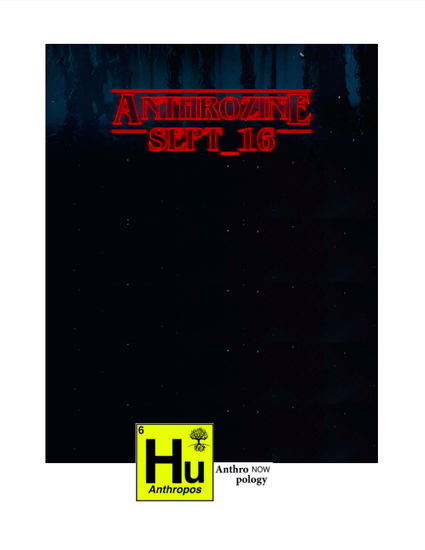 Article
Special_Issue: Library Transformations: Students as Participatory Design Ethnographers
Anthro/Zine (2016)
Abstract
Anthropology students in the Library Transformations Project undertake ethnographic research with the goal of understanding how undergraduates and other members of the campus community experience the University of Massachusetts Amherst Library. In spring semester 2014, librarians Sarah Hutton and Carol Will asked anthropology professor Harper to engage her anthropology students in studying the library. Since then, over 40 undergraduate and graduate students in Harpers' classes have learned ethnographic research techniques through projects in the Library. This AnthroZine collection features the latest research findings of the undergraduate ethnography team. 
Keywords
higher education,
higher education libraries,
technology,
ethnography,
participatory design,
participatory design ethnography,
campus climate,
university undergraduates,
user experience,
ux
Publication Date
September, 2016
Citation Information
Krista Harper, Sarah Hutton, Carol Will, and Sarah Welch. 2016. Introduction: Library Transformations: Students as Participatory Design Ethnographers. Unpublished draft of special issue submitted to Anthro/Zine on October 1, 2016.
Creative Commons license
This work is licensed under a Creative Commons CC_BY-NC International License.