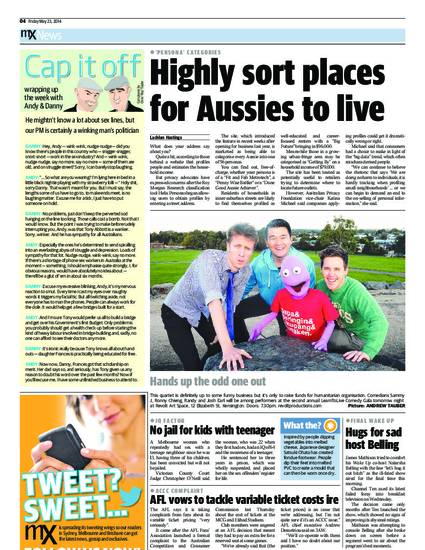 Popular Press
Persona Categories: Highly sought places for Aussies to live
mX: Melbourne (2014)
Abstract
The site has been touted as potentially useful to retailers trying to determine where to locate future outlets.
However, Australian Privacy Foundation vice-chair Katina Michael said companies applying profiles could get it dramatically wrong or right.
Michael said that consumers had a choice to make in light of the "big data" trend, which often mischaracterised people.
"We can continue to believe the rhetoric that says: "We are doing no harm to individuals, it is hardly tracking when profiling small neighbourhoods"... or we can begin to demand an end to the on-selling of personal information,"she said.
Keywords
Helix Personas,
social sorting,
big data,
housing,
privacy,
data
Publication Date
May 23, 2014
Citation Information
Lachlan Hastings and Katina Michael. "Persona Categories: Highly sought places for Aussies to live"
mX: Melbourne
(2014)
Available at: http://works.bepress.com/kmichael/480/