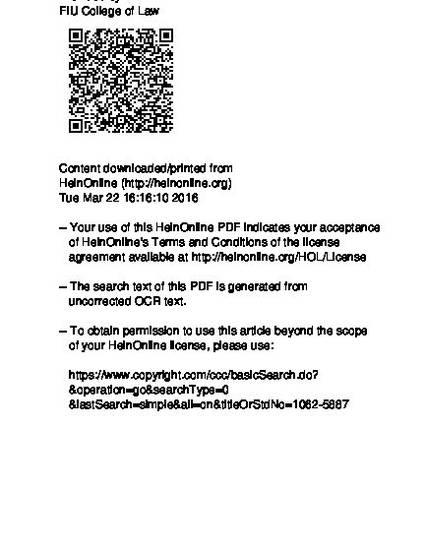 Article
Floor to Ceiling: How Setbacks and Challenges to the Anti-Bullying Movement Pose Challenges to Employers Who Wish to Ban Bullying
Temp. Pol. & Civ. Rts. L. Rev.
Publication Date
1-1-2013
Excerpt
This article is intended to be part of a much broader conversation, held both at the February 2013 symposium that produced this volume and within this volume itself about bullying. As the symposium's organization reflected so well, bullying is a phenomenon that transverses the human life cycle from childhood to old age, across contexts and locations. Abusive speech and behavior that is uncivil at its best and beneath contempt at its worst, has permeated society and public life. The fallout has altered (sometimes irrevocably) the mood, functioning, morale, and some would say, the composition of schools, workplaces, and other organizations. In the wake of what has been noted as a rise in incivility in all areas of public life, and especially in the aftermath of high-profile tragedies like the suicides of Phoebe Prince' and Tyler Clementi, increased awareness of bullying has led to countless calls for its redress. This call has been heeded more on some fronts than on others. While many have successfully taken up the anti-bullying cause, for example, in public schools, with legal and social reform heralded in the form of increased awareness, prevention, and remedies, the workplace has been notably untouched by social and legal change when it comes to bullying.
Citation Information
Kerri Lynn Stone. "Floor to Ceiling: How Setbacks and Challenges to the Anti-Bullying Movement Pose Challenges to Employers Who Wish to Ban Bullying"
Temp. Pol. & Civ. Rts. L. Rev.
Vol. 22 (2013) p. 355
Available at: http://works.bepress.com/kerri-stone/5/