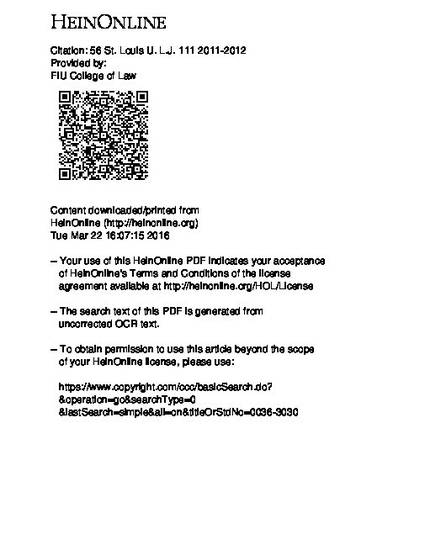 Article
Shortcuts in Employment Discrimination Law
St. Louis U. L.J.
Publication Date
1-1-2011
Abstract
Are employment discrimination plaintiffs viewed by society and by judges with an increased skepticism? This article urges that the same actor inference, the stray comment doctrine, and strict temporal nexus requirements, as courts have applied them, make up a larger and dangerous trend in the area of employment discrimination jurisprudence- that of courts reverting to special, judge-made "shortcuts" to curtail or even bypass analysis necessary to justify the disposal or proper adjudication of a case. This shorthand across different doctrines reveals a willingness of the judiciary to proxy monolithic assumptions for the individualized reasoned analyses mandated by the relevant antidiscrimination legislation. This article contrasts the shortcuts trend in employment discrimination jurisprudence with those presumptions and inferences that have traditionally been afforded to plaintiffs suing under traditional tort law. It also explores the potential root causes of the skepticism and hostility with which judges have regarded employment discrimination plaintiffs, as opposed to the way in which they have regarded traditional tort plaintiffs.
Citation Information
Kerri Lynn Stone. "Shortcuts in Employment Discrimination Law"
St. Louis U. L.J.
Vol. 56 (2011) p. 111
Available at: http://works.bepress.com/kerri-stone/11/