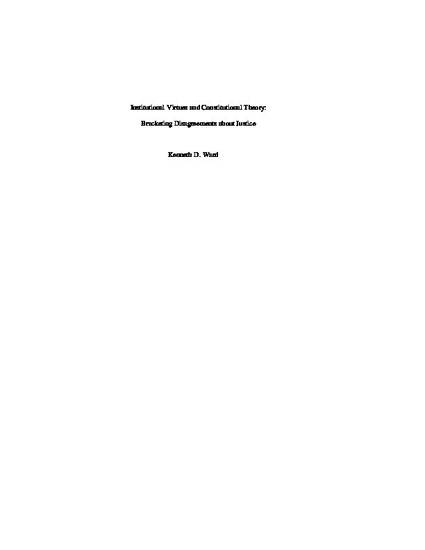 Unpublished Paper
Institutional Virtues and Constitutional Theory: Bracketing Disagreements about Justice
ExpressO (2010)
Abstract
Recent arguments in constitutional theory have tended to focus on the institutional arrangements that respond to disagreements about justice. This essay distinguishes two forms these arguments take: claims of institutional virtue and structural claims. Claims of institutional virtue, in contrast to structural claims, do not depend on contested assumptions about justice and therefore address problems that follow from disagreements about justice without favoring one view over another. Moreover, claims of institutional virtue gain significance in conditions in which people continue to fight about what the Constitution means even after governmental institutions claim to settle them, conditions that seem to characterize American constitutional politics. The essay illustrates the significance these claims have for constitutional theory's discussion of judicial authority.
Keywords
judicial review,
constitutional theory
Publication Date
March 21, 2010
Citation Information
Kenneth D. Ward. "Institutional Virtues and Constitutional Theory: Bracketing Disagreements about Justice"
ExpressO
(2010)
Available at: http://works.bepress.com/kenneth_ward/3/