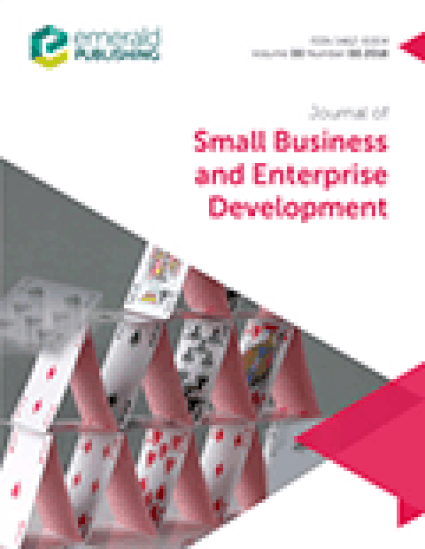 Article
The level of information systems integration in SMEs in the Irish manufacturing sector
Journal of Small Business and Enterprise Development (2019)
Abstract
Purpose
This paper seeks to investigate the role of information systems integration in Irish small and medium‐sized enterprises operating in the manufacturing sector.
Design/methodology/approach
Research was conducted through a review of literature and subsequent primary research involving qualitative (semi‐structured interviews) and quantitative (questionnaires) research strategies.
Findings
The paper reveals the sophistication of internal IT infrastructure within Irish manufacturing SMEs and whether the IT systems are integrated with one another, and, if so, how well that integration is done. Moreover, the owner‐managers' and senior managers' attitude to IS integration issues is explored, including the reasons that prompt them to integrate IT systems within their businesses, their expectations of IS integration, the challenges they recognise when integrating the systems and their criteria regarding IS integration.
Research limitations/implications
The research focuses on manufacturing SMEs operating in Ireland; other sectors are not investigated.
Practical implications
The paper helps the owner‐managers and senior managers to understand the issues of IS integration and points towards possible solutions to the problem of disparate IT systems.
Originality/value
The negative impact of disparate systems and the benefits of integrating them in an SMEs environment have not been thoroughly examined to date.
Citation Information
Ken Healy. "The level of information systems integration in SMEs in the Irish manufacturing sector"
Journal of Small Business and Enterprise Development
Vol. 16 Iss. 1 (2019) p. 115 - 130
Available at: http://works.bepress.com/ken-healy/2/