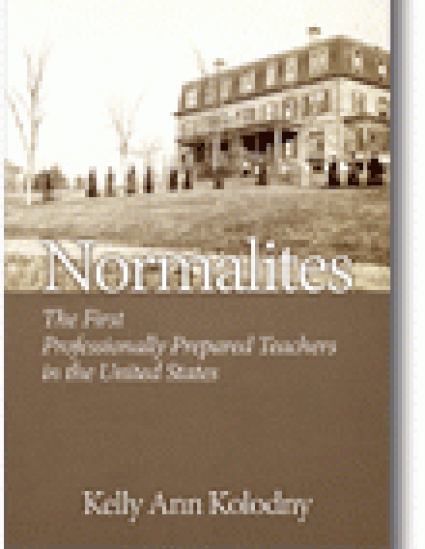 Book
Normalites: The First Professionally Prepared Teachers in the United States
(2014)
Abstract
Normalites: The First Professionally Prepared Teachers in the United States is a new original work which explores the experiences of three women, Lydia Stow, Mary Swift and Louisa Harris, who were pioneers in the movement in teacher education as members of the first class of the nation's first state normal school established in Lexington, Massachusetts in 1839.
Contents:
Introduction: Establishment of the Normal School Movement and the First Students.
2. Formal and Informal Learning Experiences.
3. Excursions and Visitors.
5. First Teaching Positions.
6. Challenges Encountered in Teaching and Developing Paths.
7. Family, Friendships, and Social Contexts.
8. Abolitionism, the Underground Railroad, and the Civil War.
9. Louisa Harris and the Life of a Single Teacher.
10. Lydia Stow, First Woman School Board Member in Fall River and Founder of the Fall River Women's Union.
11. Mary Swift, Advocate of Education for the Deaf and Blind and Founder of the Boston Young Women's Christian Association.
12. Networks, Reunions, Visits, and Legacies Archives, Libraries, Historical Societies, and Associations.
Keywords
normal schools,
history of teacher education,
women teachers,
Teachers -- Training of -- United States -- History,
Lydia B. Stow,
Mary Swift Lamson,
Louisa Harris,
practice teaching,
student teaching
Publisher
Information Age Publishing
Series
Contemporary Research in Education
Citation Information
Kelly Ann Kolodny. Normalites: The First Professionally Prepared Teachers in the United States. Charlotte(2014)
Available at: http://works.bepress.com/kelly-kolodny/7/