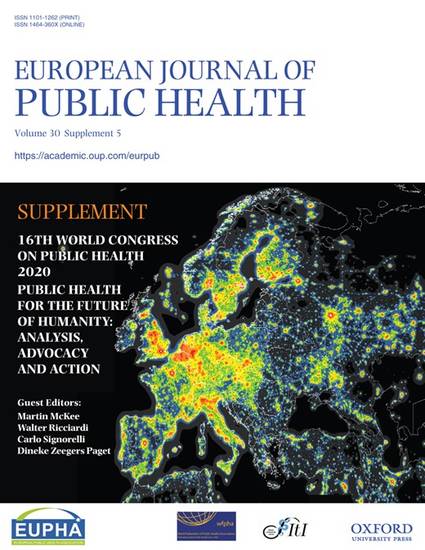 Article
Sleep difficulties and alcohol use behaviors in adolescents and young adults: a systematic review
European Journal of Public Health (2020)
Abstract
Background
Sleep disturbances and substance abuse are prevalent in adolescents, often associated with adverse behavioral outcomes and daytime dysfunction. While sleep problems are often seen as consequences to alcohol use, they are risk factors for alcohol misuse and related consequences. However, current evidence in adolescents and young adults (AYA) is mostly observational and is not well-documented in recent years. This systematic review aims to assess the literature surrounding sleep difficulties and their effects on subsequent alcohol misuse in AYA.
Methods
Medline, PsycINFO, and EMBASE were searched for observational studies assessing alcohol consumption, alcohol-related consequences, and self-reported sleep difficulties in AYA aged 16-25. Studies with clinical samples and randomized trials were excluded. Data on measurement tools, measures of association, and sample characteristics were recorded using a standardized form. Associations between sleep difficulties and alcohol misuse were qualitatively summarized by study type (cross-sectional and longitudinal studies). Risk of bias was assessed using CLARITY tools.
Results
Of 7706 records retrieved from databases, 24 studies met the inclusion criteria. Cross-sectional studies (n = 17) found insomnia-like symptoms (difficulties falling/staying asleep, frequent night-time awakenings) were significantly associated with alcohol use frequency and intensity (n = 16) and subsequent intoxication (n = 6). Among longitudinal studies (n = 7), persistent erratic sleep behaviors at baseline were associated with frequent binge-drinking (n = 2) and increased odds of interpersonal problems (n = 2) and risky behaviors at follow-up (n = 1).
Conclusions
The present review assesses the role of sleep difficulties in alcohol use behaviors and related consequences in AYA. Sleep inadequacies are involved in alcohol misuse, prompting investigations to clarify sleep's etiological role in alcohol use behaviors to prevent negative consequences in AYA.
Key messages
Sleep disturbances need to be investigated further as possible risk factors for incident alcohol misuse in young adults.
Addressing sleep hygiene and promoting healthy sleep behaviors are important in evaluating the overarching public health issue of alcohol addiction and misuse in adolescents.
Citation Information
J Hussain, L Ling, S Stranges and Kelly Anderson. "Sleep difficulties and alcohol use behaviors in adolescents and young adults: a systematic review"
European Journal of Public Health
(2020)
Available at: http://works.bepress.com/kelly-anderson/3/