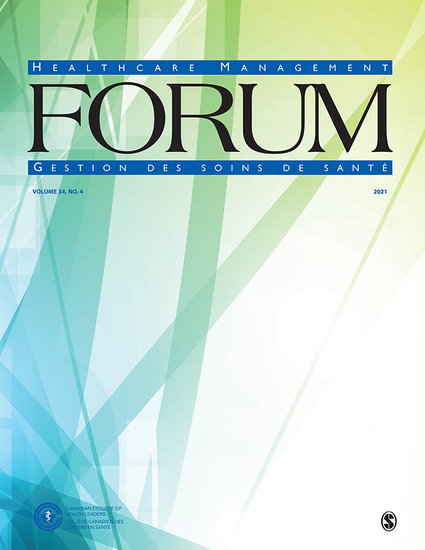 Article
Rethinking health policy student practicums through the application of the multiple streams framework: A case study
Healthcare Management Forum (2021)
Abstract
Many university and college programs offer co-op placements or practicums as part of their curriculum, with the aim of providing real-world experience and opportunity for students to apply theory to practice. These practicums are not always grounded in the underlying management or policy theories the program teaches, instead they often focus on universal attributes such as task performance or general leadership. This case study describes how a University of Toronto Health Policy and Management student and an Executive from Ontario's Ministry of Health redesigned the student's practicum to be grounded in Kingdon's Multiple Stream Policy Framework. The case demonstrates how the theoretical framework was applied to enhance their weekly mentorship discussions, and organize the student's learnings relating to the Ministry's policy on hospital capacity during the COVID-19 pandemic by viewing the work through the framework's five streams.
Citation Information
Kelly Anderson and Michael Heenan. "Rethinking health policy student practicums through the application of the multiple streams framework: A case study"
Healthcare Management Forum
(2021)
Available at: http://works.bepress.com/kelly-anderson/2/