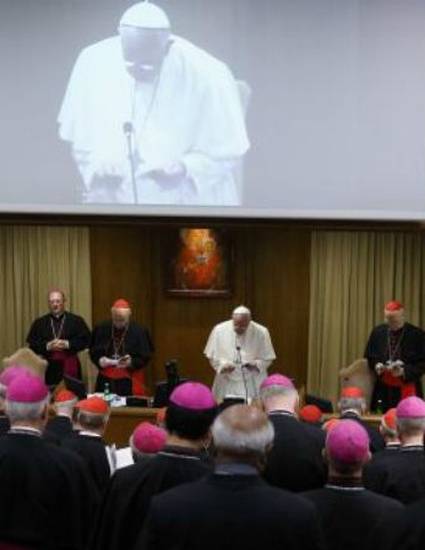 Popular Press
Mercy for the Remarried What the Church Can Learn from Civil Law
Commonweal (2015)
Abstract
When Pope Francis announced his plan for last October's Extraordinary Synod on the Family, he insisted that it not focus on abstract questions of moral theology, sacramental theology, and canon law—as important as they may be—but rather on pastoral concerns. Francis asked the synod fathers not to sidestep thorny questions facing the church today, but rather to engage in open debate, even if doing so led to passionate disagreement. The bishops followed his advice.
Some of the most passionate disagreements surrounded the question of whether Catholics who divorce and remarry can receive the Eucharist. On one side are those like Cardinal Gerhard Müller, prefect of the Congregation for the Doctrine of the Faith, who insist that such Catholics be barred from the Communion line. On the other are those like Cardinal Walter Kasper, who want the church to find a way to readmit some of them. Both camps have publicized their arguments in books, magazines, and journals, marshaling theology, Scripture, and tradition to make their cases. But there is an unlikely source neither has yet cited, one with a lot to offer: the secular legal tradition.
Also republished in the newsletter of the The Canon Law Society of Great Britain and Ireland.
Publication Date
August 2, 2015
Citation Information
M. Cathleen Kaveny. "Mercy for the Remarried What the Church Can Learn from Civil Law"
Commonweal
(2015)
Available at: http://works.bepress.com/kaveny/88/