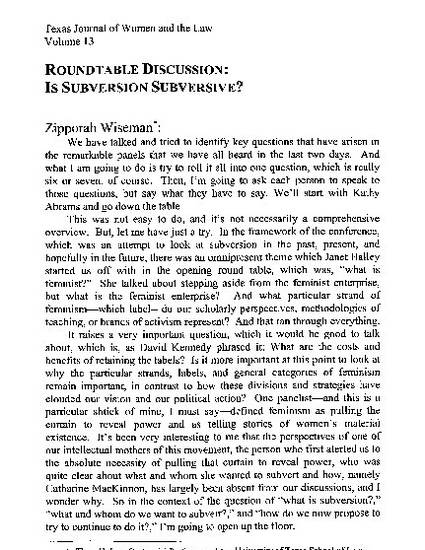 Article
Roundtable Discussion: Is Subversion Subversive?
Texas Journal of Women & the Law
Publication Date
1-1-2003
Abstract
Presents a roundtable discussion on the subversive nature of legal archaeology in women's studies. Structural tension or contradictions in women's studies; Need to fully theorize the connection of legal archaeology to the term feminist; Role of subversion in teaching humility; Evolution of feminist theory as a discipline; Role of feminism in promoting democracy.
Citation Information
Zipporah Wiseman, Roundtable Discussion: Is Subversion Subversive?, 13 Tex. J. Women & L. 149 (2003)