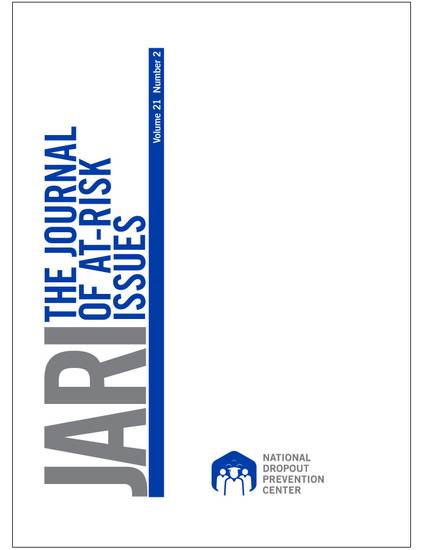 Article
An Extension Convergent Validity Study of the "Systematic Screening for Behavior Disorders" and the Achenbach "Teacher's Report Form" with Middle and High School Students with Emotional Disturbances
Journal of At-Risk Issues
Publication Date
1-1-2009
Abstract
We sought to extend instrument validation research for the Systematic Screening for Behavior Disorders (SSBD) (Walker & Severson, 1990) using convergent validation techniques. Associations between Critical Events, Adaptive Behavior, and Maladaptive Behavior indices of the SSBD were examined in relation to syndrome, broadband, and total scores of the Achenbach Child Behavior Checklist-Teacher's Report Form (TRF) (Achenbach, 2001). Both measures were conducted with 65 students with emotional disturbance in grades 6 through 12. Overall convergent validity of the SSBD and TRF was strong, particularly for TRF externalizing problems and associated syndromes. Results provide further support for use of the SSBD in the assessment of behavioral functioning of students with emotional disturbance and extend validation for use of this instrument with secondary students.
Citation Information
Gregory J Benner, Brad M Uhing, Corey D Pierce, Kathleen M Beaudoin, et al.. "An Extension Convergent Validity Study of the "Systematic Screening for Behavior Disorders" and the Achenbach "Teacher's Report Form" with Middle and High School Students with Emotional Disturbances"
Journal of At-Risk Issues
Vol. 15 Iss. 1 (2009) p. 9 - 15
Available at: http://works.bepress.com/kathleen_beaudoin/5/