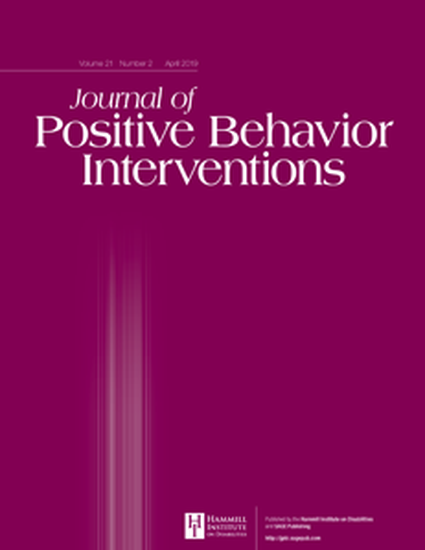 Article
Classified Staff Perceptions of Behavior and Discipline: Implications for Schoolwide Positive Behavior Supports
Journal of Positive Behavior Interventions
Publication Date
4-1-2018
Abstract
Classified staff are important stakeholders in schools and commonly interact with students across grade levels, subject matter areas, and physical locations—making their involvement in the implementation of schoolwide positive behavior interventions and supports (SWPBIS) essential. However, their voice, including the intentional and systematic consideration of their perspectives and concerns, is virtually absent in this field of research. Hence, the purpose of this mixed-methods study was to develop a general understanding of classified staff perspectives of behavior and discipline. We used quantitative analysis to compare survey data from teachers and classified staff (n = 1,833) and then applied qualitative thematic analysis to classified staff responses (n = 243) to an item derived from the Concerns-Based Adoption Model (CBAM). As compared with teachers, classified staff reported lower levels of knowledge or understanding of SWPBIS, less SWPBIS-related training, poorer quality communication, and more philosophical beliefs that were inconsistent with SWPBIS. Qualitative analysis of classified staffs' SWPBIS-related concerns yielded the following 10 themes listed in order of prevalence: consistency, communication, effectiveness, amount of discipline, specific procedures and behaviors, climate and stress, student and parent involvement, acknowledgment systems, leadership, and resources. Limitations and implications for research are provided herein.
DOI
10.1177/1098300717733975
Version
pre print, post print (with 12 month embargo)
Citation Information
Laura L. Feuerborn, Ashli D. Tyre and Kathleen Beaudoin. "Classified Staff Perceptions of Behavior and Discipline: Implications for Schoolwide Positive Behavior Supports"
Journal of Positive Behavior Interventions
Vol. 20 Iss. 2 (2018) p. 101 - 112
Available at: http://works.bepress.com/kathleen_beaudoin/16/