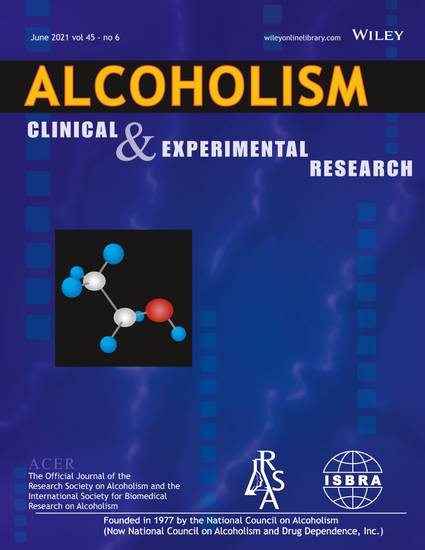 Article
Effects of advanced maternal age and acute prenatal alcohol exposure on mouse offspring growth and craniofacial phenotype
Alcoholism: Clinical and Experimental Research (2021)
Abstract
Background
Prenatal alcohol exposure (PAE) can result in developmental defects that include growth restriction, craniofacial anomalies, and cognitive behavioral deficits, though the presence and severity of these adverse outcomes can vary dramatically among exposed individuals. Preclinical animal models have demonstrated that the dose and timing of PAE account for much, but not all, of this phenotypic variation, suggesting that additional factors mitigate the effects of PAE. Here, we used a mouse model to investigate whether maternal age modulates the effects of PAE on the severity and variation in offspring growth and craniofacial outcomes.
Methods
Nulliparous C57BL/6N dams received either an intraperitoneal injection of ethanol (EtOH) or vehicle solution on gestational day 7.5. Dams were divided into four groups: (1) EtOH-treated young dams (6 to 10 weeks); (2) control young dams; (3) EtOH-treated old dams (6 to 7 months); and (4) old control dams. Neonate offspring growth restriction was measured through body mass and organ-to-body mass ratios, while skeletal craniofacial features were imaged using micro-CT and analyzed for size, shape, and variation.
Results
PAE and advanced maternal age each increased the risk of low birthweight and growth restriction in offspring, but these factors in combination changed the nature of the growth restriction. Similarly, both PAE and advanced maternal age individually caused changes to craniofacial morphology such as smaller skull size, dysmorphic skull shape, and greater skull shape variation and asymmetry. Interestingly, while the combination of PAE and advanced maternal age did not affect mean skull shape or size, it significantly increased the variation and asymmetry of those measures.
Conclusion
Our results indicate that maternal age modulates the effects of PAE, but that the effects of this combination on offspring outcomes are more complex than simply scaling the effects of either factor.
Publication Date
May, 2021
Citation Information
Diana Draghici, Kevin Barr, Daniel B Hardy, Brian L Allman, et al.. "Effects of advanced maternal age and acute prenatal alcohol exposure on mouse offspring growth and craniofacial phenotype"
Alcoholism: Clinical and Experimental Research
(2021)
Available at: http://works.bepress.com/katherine-willmore/3/