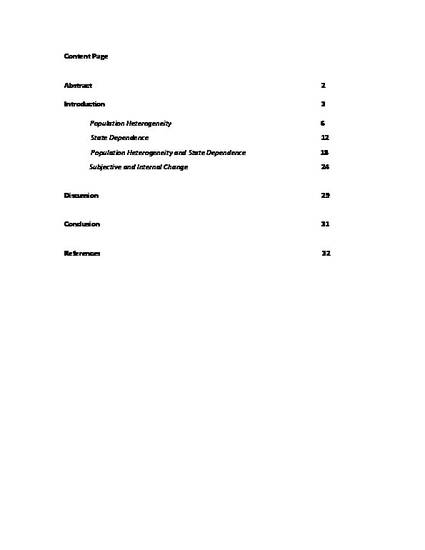 Unpublished Paper
Examining the Psychological, Social and Subjective Dimensions Associated with Desistance from Offending: A Review of the Literature
ExpressO (2011)
Abstract
The fact that the majority of offenders eventually terminate their criminal careers is well established in the literature. What still remain unclear, however, are the underlying mechanisms responsible for this process and its maintenance, meaning that desistance from crime is poorly understood. Research on desistance is fraught with definitional, operationalisation and measurement inconsistencies. This comprehensive review of the literature revealed three common conceptual frameworks that have been employed to explain desistance: population heterogeneity (criminal propensity); state dependence (social control i.e. good marriage, stable employment); and subjective change (personal agency). The literature suggests that as the process of desistance and its maintenance is complex, explanations regarding its causal mechanisms and maintenance are unlikely to be found in a single conceptual framework. This indicates that an integrated and interactive model of desistance, which acknowledges the role of individual stable traits, social / environmental factors and individual subjective change, is required in order to start developing a comprehensive understanding of how individuals cease their offending behaviour and remain crime free. If this is more clearly understood, research-based treatment can then be developed.
Keywords
Desistance,
Offending,
Population heterogeneity,
State Dependence,
Subjective Change
Publication Date
May 12, 2011
Citation Information
Kate G Walker, Erica Bowen and Sarah Brown. "Examining the Psychological, Social and Subjective Dimensions Associated with Desistance from Offending: A Review of the Literature"
ExpressO
(2011)
Available at: http://works.bepress.com/kate_walker/1/