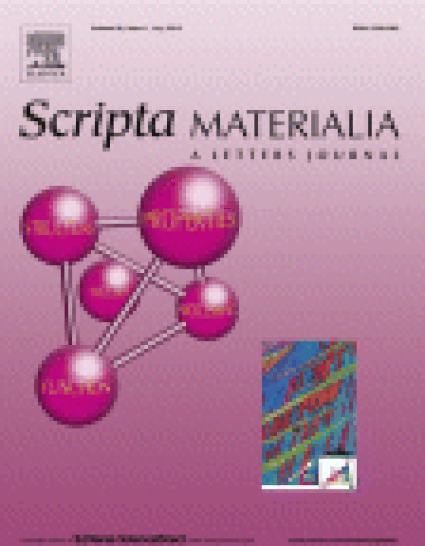 Article
Suppression of FeLi Antisite Defects in Fluorine-Doped LiFePO4
Scripta Materialia
Publication Date
7-1-2013
Abstract
We report on the suppression of FeLi antisite defects in LiFe(PO4)1−xF3x with 0 ⩽ x ⩽ 0.4 prepared by sol–gel and hydrothermal methods. Evidence for a systematic suppression of antisite defects upon fluorine doping in LiFePO4 is inferred from Fourier transform infrared spectra, wherein a noticeable red shift in the symmetric P–O stretching vibrational mode of (PO4)3− polyanion from 970 to 957 cm−1 was observed. We report detailed structural and compositional studies of LiFe(PO4)1−xF3x, and discuss the implications for the performance of LiFePO4 cathodes in lithium ion batteries.
Citation Information
A. V. Radhamani, C. Karthik, Rick Ubic, M.S. Ramachandra Rao, et al.. "Suppression of FeLi Antisite Defects in Fluorine-Doped LiFePO4"
Scripta Materialia
(2013)
Available at: http://works.bepress.com/karthik_chinnathambi/24/