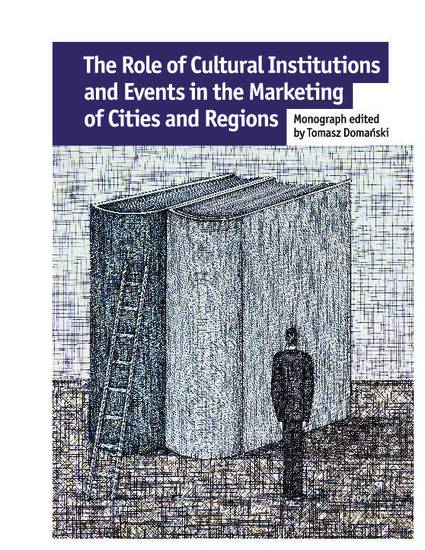 Contribution to Book
Night in a big city. Light festivals as a creative medium used at night and their impact on the authority, significance and prestige of a city.
The Role of Cultural Institutions and Events in Marketing of Cities and Region (2016)
Abstract
In times of global urbanization, cities are looking for completely new marketing methods.
One such tool is the creative use of artificial light after dark, in the form of light festivals.
This paper aims to introduce the historical development of this phenomenon and also presents
the examples of the contemporary illumination projects of Fête des Lumières festival in Lyon,
Luminale in Frankfurt or Lights in Alingsas, a smaller festival in Sweden, offering a review
of the best practices and case studies in Europe. The intention of this paper is also to
demonstrate how much light festivals can contribute to the promotion and communication of
a European city in the development of its marketing strategy, contributing towards creating
its image, significance and its distinctive target brand.
Keywords
Marketing,
Cultural Tourism,
City Marketing,
Lighting Design,
Light Art Festivals,
Light festivals
Publisher
Lodz University Press
DOI
10.18778/8088-149-5.04
Citation Information
Karolina M. Zielinska-Dabkowska. "Night in a big city. Light festivals as a creative medium used at night and their impact on the authority, significance and prestige of a city." Lodz
The Role of Cultural Institutions and Events in Marketing of Cities and Region
(2016)
Available at: http://works.bepress.com/karolina_zielinska-dabkowska/14/