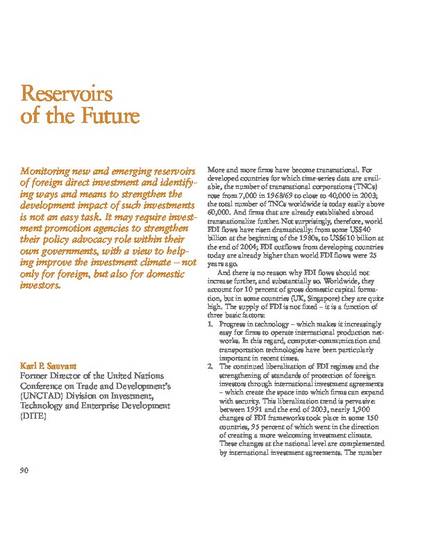 Article
Reservoirs of the Future
What's Next? Strategic Views on Foreign Direct Investment (2005)
Abstract
Foreign direct investment (FDI) flows could be considerably higher than they are currently. This article looks at the various reservoirs from which additional FDI flows cold come from in the future.
Citation Information
Karl P. Sauvant, "Reservoirs of the Future," in Samuel Passow and Magnus Runnbeck, eds.,
What's Next? Strategic Views on Foreign Direct Investment
(Stockholm: ISA in cooperation with UNCTAD and WAIPA, 2005), pp. 90-97.