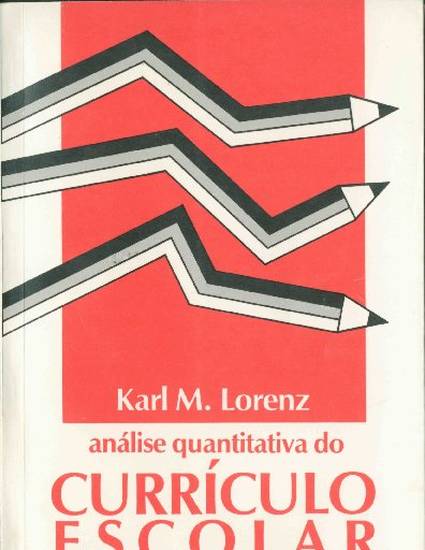 Book
Analise Quantitativa do Currículo Escolar [Quantitative Analysis of the School Curriclum]
(1990)
Abstract
O livro descreve e demonstra a aplicação de um sistema quantitativo de analise do currículo escolar. O objeto de analise é o Currículo Nominal, o que é um elenco organizado de disciplinas com suas cargas horarias. O sistema consiste de uma bateria de coeficientes que geram dados através de um Microanálise da composição e organização de um único currículo, e de um Macroanálise que focaliza as características de mais de um currículo. Acompanhando a explicação dos coeficientes e os procedimentos dos dois tipos de analise são quatro estudos que ilustram a aplicação e utilidade dos coeficientes em descrever os currículos escolares.
The book describes and demonstrates the application of a quantitative system of analysis of the school curriculum. The object of analysis is the Nominal Curriculum, defined as an organized listing of courses and their instructional hours. The system consists of a battery of coefficients that generate data through a Microanalysis of the composition and organization of a single curriculum, and a Macroanalysis that focuses on the characteristics of more than one curriculum. Accompanying the explanation of the coefficients and procedures of the two types of analysis are four studies that illustrate the application and usefulness of the coefficients in describing school curricula.
Keywords
Analise Quantitativa,
Currículo Escolar,
Quantitative Analysis,
School Curriculum
Publisher
Editora da UFPR
Citation Information
Lorenz, K. M.
Analise quantitativa do currículo escolar [Quantitative analysis of the school curriclum].
Curitiba, Brasil: Editora da Universidade Federal do Paraná, 1990.