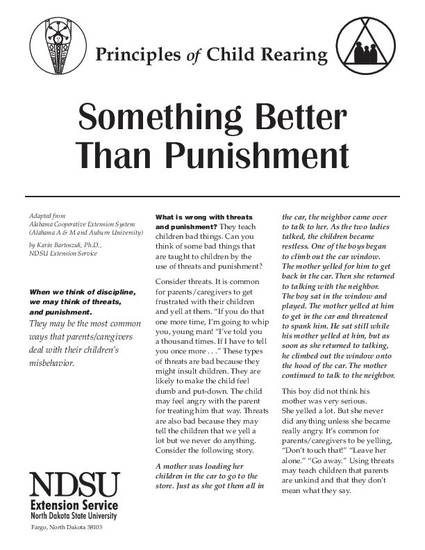 Other
Principles of Child Rearing: Something Better than Punishment
(2003)
Abstract
When we think of discipline, we may think of threats, and punishment. They may be the most common ways that parents/caregivers deal with their children's misbehavior.
Keywords
child rearing,
punishment,
child,
parenting,
family,
counseling,
psychology
Citation Information
Bartoszuk, K. (2003). Principles of Child Rearing: Something better than punishment.
Creative Commons license
This work is licensed under a Creative Commons CC_BY-NC-SA International License.