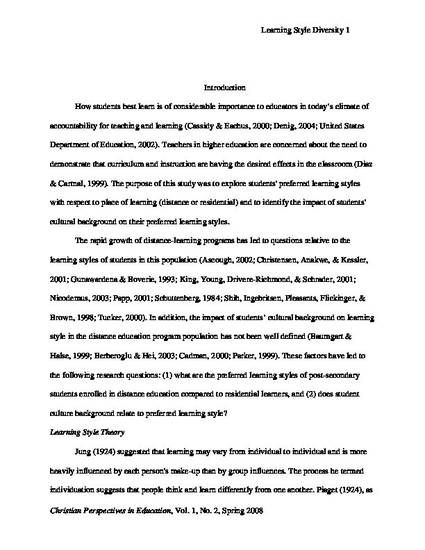 Article
Learning Style Diversity in Post –Secondary Distance Education
Christian Perspectives in Education
Abstract
During the fall semester of 2005, 153 university graduate students' preferred learning styles were measured with the Kolb Learning Style Inventory, online version 3.1. The primary findings of the study indicated all of the learning styles and processes described by Kolb were represented in the distance learning population and suggested distance and residential learners uniquely engage the learning process. Biblical references were discussed with respect to the uniqueness displayed by study participants.
Citation Information
Douglas J. Mattson, Clarence C. Holland and Karen L. Parker. "Learning Style Diversity in Post –Secondary Distance Education"
Available at: http://works.bepress.com/karen_parker/19/