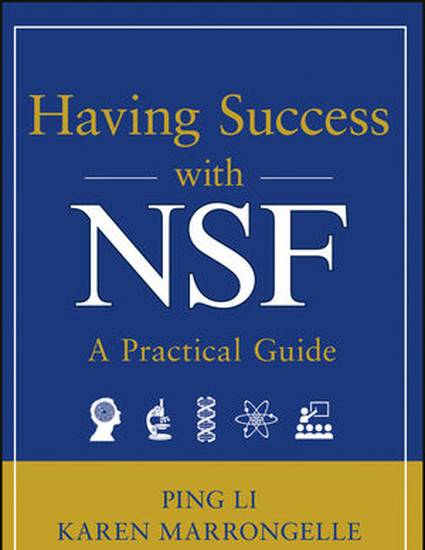 Book
Having Success with NSF: A Practical Guide
(2012)
Abstract
This book is designed to help researchers achieve success in funding their National Science Foundation (NSF) research proposals. The book discusses aspects of the proposal submission and review process that are not typically communicated to the research community.  Written by authors with successful track records in grant writing and years of experience as NSF Program Directors, this book provides an insider's view of successful grantsmanship.  Written in a practical approach, this book offers tips that will not be found in official paperwork and provides answers to questions frequently asked of NSF Program Directors.  The purpose of the book is to improve your NSF grant-writing skills and improve your chances of funding.
Keywords
Proposal writing for grants -- Handbooks manuals etc.,
National Science Foundation (U.S.),
Science -- Research grants -- United States
Publication Date
December, 2012
Publisher
Wiley-Blackwell
Citation Information
Li, P., & Marrongelle, Karen. (2013). Having success with NSF a practical guide. Hoboken, N.J.: Wiley-Blackwell.