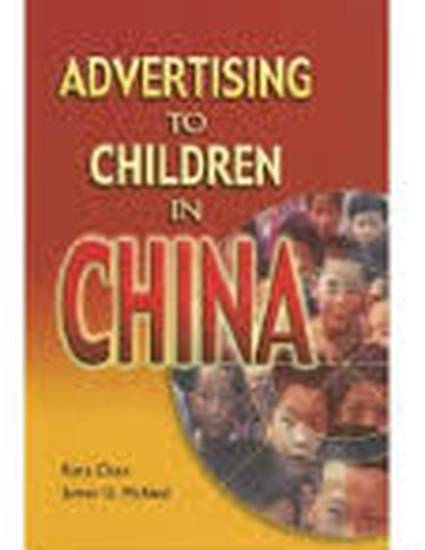 Book
Advertising to Children in China
(2004)
Abstract
This book is about children and advertising in China, the country with the largest children population in the world. As China rapidly becomes a market-driven economy, and it's one-child-per-family policy spreads throughout society and repositions children as focal points of family life, effective marketing to children and their parents demands good information about them.
This book provides answers to the following questions:
‧What are the characteristics of the children market in China and what are the ways to reach Chinese children?
‧How do Chinese children's understanding of television advertising, their trust and liking of television commercials, their understanding of brands, and their responses to commercials change with age?
‧How do parents and children communicate about consumption and television commercials? How do parents' attitudes toward advertising impact on their children?
‧What do commercials in China communicate?
‧How are children's commercials in China regulated?
The book also draws conclusions about Chinese children as a market and its implications for advertisers and marketers, parents, policy makers and social groups.
Publisher
Chinese University Press
Citation Information
Kara Chan and J. McNeal. Advertising to Children in China. Hong Kong(2004)
Available at: http://works.bepress.com/karachan/10/