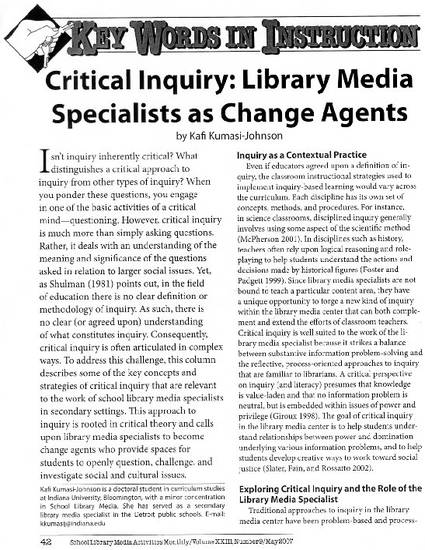 Article
Critical Inquiry: Library Media Specialists as Change Agents
School of Information Sciences Faculty Research Publications
Publication Date
5-1-2007
Abstract
This article describes some of the key concepts and strategies associated with the term critical inquiry that are relevant to the work of school libraries in secondary settings. Practical examples are given for conducting critical inquiry in the library based on the authors work with African American youth in an after school literacy program.
Citation Information
Kumasi, K. (2007). Critical Inquiry: Library Media Specialists as Change Agents. School Library Media Activities Monthly, 23(9).