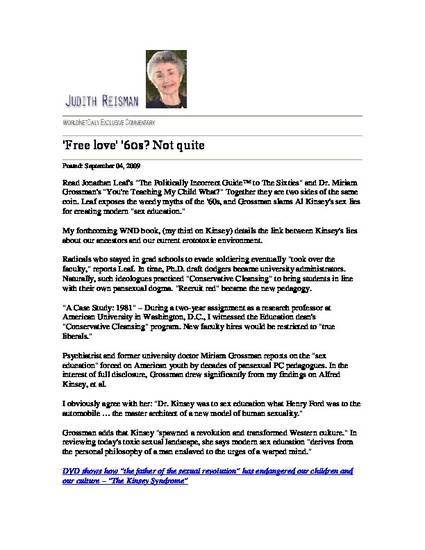 Article
'Free Love' '60s? Not Quite
World Net Daily (2009)
Abstract
Read Jonathan Leaf's "The Politically Incorrect Guide™ to The Sixties" and Dr. Miriam Grossman's "You're Teaching My Child What?" Together they are two sides of the same coin. Leaf exposes the weedy myths of the '60s, and Grossman slams Al Kinsey's sex lies for creating modern "sex education."
Publication Date
September 4, 2009
Citation Information
Judith A. Reisman. "'Free Love' '60s? Not Quite"
World Net Daily
(2009)
Available at: http://works.bepress.com/judith_reisman/39/