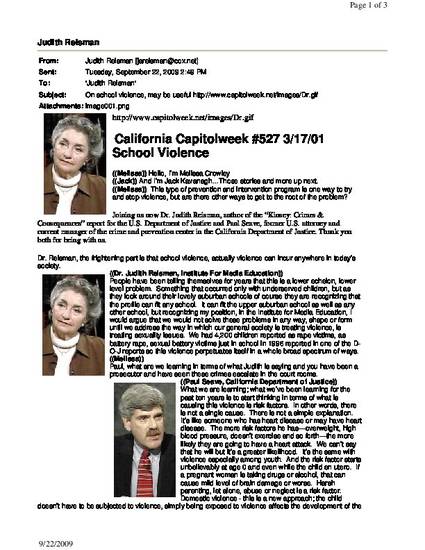 Article
TV Broadcast on School Violence
Dr. Judith Reisman's website (2009)
Abstract
Joining us now Dr. Judith Reisman, author of the "Kinsey: Crimes & Consequences" report for the U.S. Department of Justice and Paul Seave, former U.S. attorney and current manager of the crime and prevention center in the California Department of Justice. Thank you both for being with us.
Citation Information
Judith A. Reisman. "TV Broadcast on School Violence"
Dr. Judith Reisman's website
(2009)
Available at: http://works.bepress.com/judith_reisman/103/