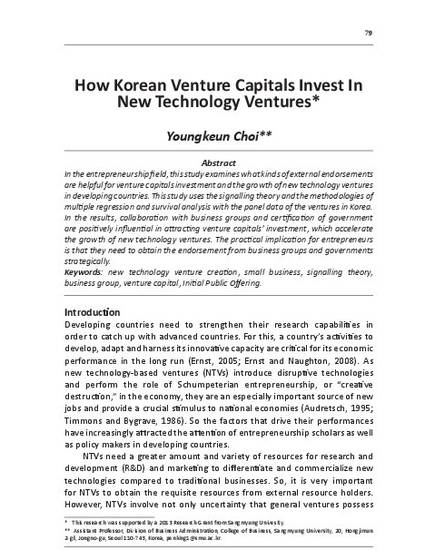 Article
Innovations Under the Concept of 'Turning Garbage into Gold' in Fisheries Waste Management
Journal of Entrepreneurship, Management and Innovation (2013)
Abstract
This paper discusses the encouragement of creativity and innovation in creating opportunities for entrepreneurship turning useless materials into valuable resources. It is necessary to know the thought process and planning in the entrepreneurship idea to create a new business at this time. One of the brilliant philosophies about entrepreneurs is that they are those who can "turn garbage into gold". This concept describes the important character of entrepreneurs who foresee business opportunities and have the intelligence to transform trash into cash. This means that they have the necessary ability to create innovation and value-added products for sale. The analyzed case study involves innovation in using fisheries waste specifically derived from crab industries in Indonesia. The study presents empirical perspectives including (1) potential business of crab shell waste (2) technology in innovative use of shell to added value product (3) business analysis and commercialization. Ultimately, we present the concept of a new business by linking theories of entrepreneurial innovation and technology transfer in order to gain environmental balance.
Keywords
new entrepreneurship,
innovation and creativity,
Indonesia,
fisheries waste,
crab shell powder
Citation Information
Muhammad Yusof. "Innovations Under the Concept of 'Turning Garbage into Gold' in Fisheries Waste Management"
Journal of Entrepreneurship, Management and Innovation
Vol. 9 Iss. 4 (2013)
Available at: http://works.bepress.com/journalofentrepreneurshipmanagementandinnovation_jemi/48/