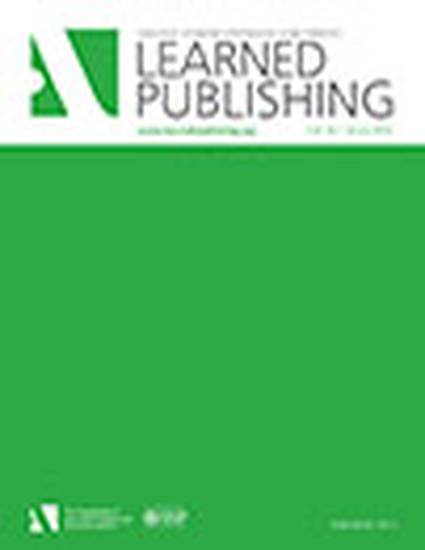 Article
A review of altmetrics as an emerging discipline for research evaluation
Learned Publishing (2016)
Abstract
This article analyses the scientific production of publications on altmetrics as an emergent discipline for research evaluation. The research objective was to identify the investigative tendencies that characterize the subject. The analysis studied documents indexed by Web of Science and Scopus databases. About 253 documents were retrieved, showing a growth in articles 2005–2015. We discovered that the most productive authors, journals, institutions, and countries were from Europe and North America. The collaboration networks between authors and institutions reveal a homogenous community formed by the most prolific contributors. The most explored subjects deal with (1) social media and networking, (2) internet, (3) scholarly and scientific communication and publication, (4) open access and public libraries, (5) citation analysis, (6) impact factor measurements, (7) metric disciplines, (8) information analysis, retrieval, and processing, (9) search engines and data bases, and (10) evaluative bibliometrics. We discovered a nucleus of contributors who have attempted to solidify the knowledge area, with emerging principles of high theoretical consistency.
Publication Date
July, 2016
Citation Information
Carlos Luis González-Valiente, Ricardo Arencibia-Jorge and josmel pacheco. "A review of altmetrics as an emerging discipline for research evaluation"
Learned Publishing
(2016) p. 1 - 10
Available at: http://works.bepress.com/josmel-pacheco/2/