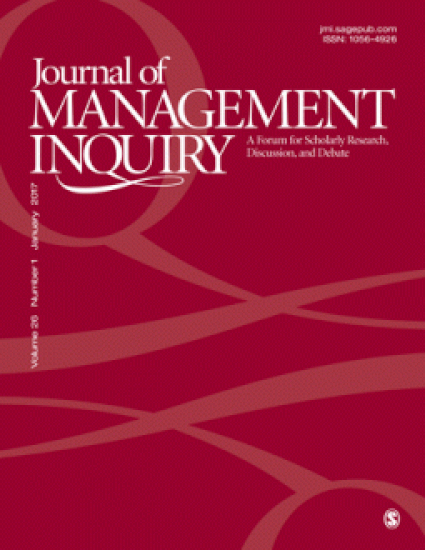 Popular Press
Notes on the Origin of "The Normalization of Corruption"
Management INK (2016)
Abstract
But the differences between law and business still surprise me.
The "
Normalization of Corruption
" article wrote itself.  The management material told part of the story, and the additional keys were in law and behavioral ethics. There is a pronounced cycle: the fact that misconduct is perceived by individuals to be so widespread has led to a normalization of corruption within companies and industries. The contribution of the law—and this part is particularly vicious—is that the normalization of corruption, in turn, helps to defeat attempts to prosecute the misconduct and to prevent its spread. Normalizing corruption tells individuals not only that it is acceptable to cheat, but that cheating is the behavior now expected of them and for which they will be rewarded.
Keywords
law,
business,
government,
ethics,
corruption,
norms,
political economy
Publication Date
December 7, 2016
Citation Information
J.S. Nelson. "Notes on the Origin of "The Normalization of Corruption""
Management INK
(2016)
Available at: http://works.bepress.com/josephine_sandler_nelson/30/