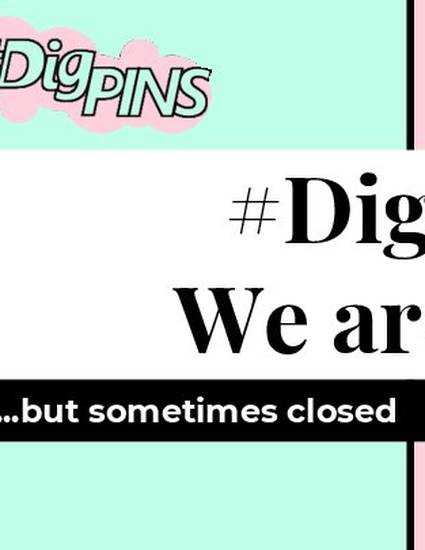 Presentation
We are Open (but sometimes closed): Faculty Development that Explores Value in Many Spaces
OpenEd18 The 15th Annual Open Education Conference (2018)
Abstract
How a faculty development curriculum mixes public and private spaces to help participants build their own understandings of the value of open in higher education. We will explore the meaning of open in the context of a faculty development online experience called DigPINS or Digital Pedagogy, Identity, Networks, and Scholarship.
The presenters are from three different institutions who have run DigPINS as a faculty development opportunity at their respective institutions. Using examples from the iterations of the course that have already run, we will share how more intimate online spaces can help contextualize and demystify the complexities of online and open pedagogy and scholarship. DigPINS is an open [freely available to use and modify] curriculum that can be obtained at http://digpins.org/. It is a four week online faculty development course that requires anywhere from 3-10 hours a week from participants. The course is meant for small groups of 5 - 10 people and uses a combination of synchronous and asynchronous activities as well as public environments and online spaces that require authentication. One of the main goals of DigPINS is for participants to develop (or reflect on) their online identity and to engage with others about open digital pedagogy and open scholarship. The course is designed to create opportunities to curate ones online identity and to interact with larger networks. In order to engage participants who are not used to considering or working in the open, we use a mix of public and more private spaces. This presentation will explore DigPINS intentional community building in online backchannels as a way to encourage meaningful participation in open spaces. We will talk about our experience as facilitators in our similar but different contexts, our reasons for finding value of working in the open, how sustainable efforts have grown in our environments, and some of the challenges and opportunities DigPINS creates.
Publication Date
October 12, 2018
Location
Niagara Falls, NY
Citation Information
Autumm Caines, Joseph M. Murphy and Sundi Richard. "We are Open (but sometimes closed): Faculty Development that Explores Value in Many Spaces"
OpenEd18 The 15th Annual Open Education Conference
(2018)
Available at: http://works.bepress.com/joseph-murphy/6/