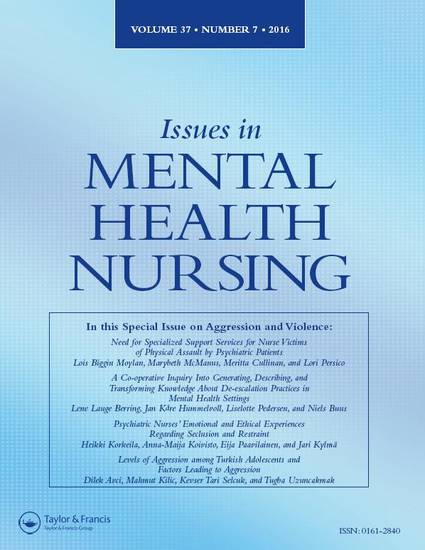 Article
Policies and Interventions to Reduce Familial Mental Illness Stigma: A Scoping Review of Empirical Literature
Issues in Mental Health Nursing (2021)
Abstract
Although research to date has shown that there can be no health or sustainable development without good mental health, mental illness continues to significantly impact societies. A major challenge confronting people with mental illnesses and their families is the stigma that they endure. In this study, empirical literature was reviewed to assess policies and interventions that seek to reduce familial mental illness stigma across four countries. We used Arksey & O'Malley's (2005) methodological framework, and a qualitative content analysis was employed to augment the descriptive data extracted. Seven studies published between 2000 and 2020 were analyzed. We propose herein three themes that align with interventions to reduce familial mental illness stigma: transformative education, sharing and disclosure, and social networking and support. The findings indicatethatpersuasive and purposeful education directed at the public to correct misconceptions surrounding mental illness, with attention to language, may help in reducing familial mental illness stigma.Disclosure of mental illness is encouraged among persons with mental illnesses and their families as a strategy to enhance mutual understanding. Social sharing also affords persons with mental illnesses opportunities to engage with their peers at different levels within the public sphere. Apart from these recommendations, we have noted a paucity of broad governmental-level policies and interventions to comprehensively address the negative attitudes of families towards their relatives. Future work must address this gap to identify effective interventions to create healthier and supportive environments that address familial mental illness stigma.
Keywords
Mental disorders,
family stigma,
policy,
attitude,
social inclusion
Publication Date
Spring July 28, 2021
DOI
https://doi.org/10.1080/01612840.2021.1936710
Citation Information
Joseph Adu, Abe Oudshoorn, Kelly Anderson, Carrie Anne Marshall, et al.. "Policies and Interventions to Reduce Familial Mental Illness Stigma: A Scoping Review of Empirical Literature"
Issues in Mental Health Nursing
(2021)
Available at: http://works.bepress.com/joseph-adu/7/