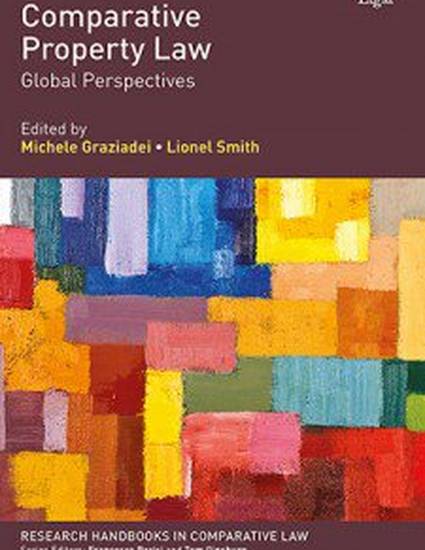 Contribution to Book
Formalizing Property in Latin America
in COMPARATIVE PROPERTY LAW GLOBAL PERSPECTIVES (2017)
Abstract
Comparative Property Law provides a comprehensive treatment of property law from a comparative and global perspective. The contributors, who are leading experts in their fields, cover both classical and new subjects, including the transfer of property, the public-private divide in property law, water and forest laws, and the property rights of aboriginal peoples. This Handbook maps the structure and the dynamics of property law in the contemporary world and will be an invaluable reference for researchers working in all domains of property law.
Editor
Lionel Smith (McGill) and Michele Graziadei (Torino)
Publisher
Edward Elgar Publishing
Citation Information
Jorge L. Esquirol, Formalizing Property in Latin America, in COMPARATIVE PROPERTY LAW GLOBAL PERSPECTIVES 333 (Lionel Smith, & Michele Graziadei eds., 2017).