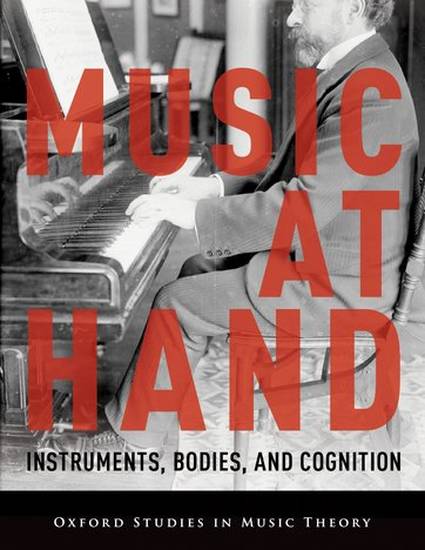 Book
Music at Hand: Instruments, Bodies, and Cognition
(2017)
Abstract
From prehistoric bone flutes to pipe organs to digital synthesizers, instruments have been important to musical cultures around the world. Yet how do instruments affect musical organization? And how might they influence players' bodies and minds?
Music at Hand explores these questions with a distinctive blend of music theory, psychology, and philosophy. Practicing an instrument, of course, builds bodily habits and skills. But it also develops connections between auditory and motor regions in a player's brain. These multi-sensory links are grounded in particular instrumental interfaces. They reflect the ways that an instrument converts action into sound, and the ways that it coordinates physical and tonal space. Ultimately, these connections can shape listening, improvisation, or composition. This means that pianos, guitars, horns, and bells are not simply tools for making notes. Such technologies, as creative prostheses, also open up possibilities for musical action, perception, and cognition.
Throughout the book, author Jonathan De Souza examines diverse musical case studies—from eethoven to blues harmonica, from Bach to electronic music—introducing novel methods for the analysis of body-instrument interaction. A companion website supports these analytical discussions with audiovisual examples, including motion-capture videos and performances by the author. Written in lucid prose, Music at Hand offers substantive insights for music scholars, while remaining accessible to non-specialist readers. This wide-ranging book will engage music theorists and historians, ethnomusicologists, organologists, composers, and performers—but also psychologists, philosophers, media theorists, and anyone who is curious about how musical experience is embodied and conditioned by technology.
Publisher
Oxford University Press
Series
Oxford Studies in Music Theory
Citation Information
Jonathan De Souza. Music at Hand: Instruments, Bodies, and Cognition. New York(2017)
Available at: http://works.bepress.com/jonathan-desouza/1/