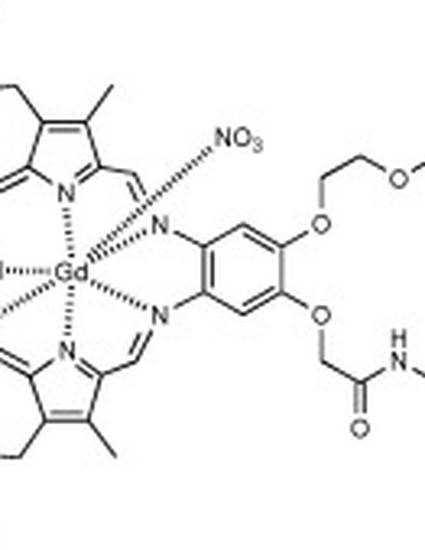 Article
Overcoming Biochemical Pharmacologic Mechansims of Platinum Resistance with a Texaphyrin-Platinum Conjugate
Bioorganic & Medicinal Chemistry Letters (2011)
Abstract
In our effort to investigate further texaphyrin conjugation as a means of increasing delivery and accumulation of known anticancer platinum agents in cancer cells, we have continued our studies on the mode of action of a texaphyrin–platinum conjugate, particularly in cisplatin-resistant tumor cells that are characterized by several mechanisms of resistance, including reduced drug accumulation. Our results provide support for the proposal that intracellular platinum and Pt-DNA adduct levels were significantly increased using our conjugate relative to corresponding Pt controls. Moreover, no differences were found in cellular accumulation and Pt-DNA adduct formation between Pt sensitive and Pt resistant ovarian cells. As a result, resistance to the conjugate was lower than cisplatin in resistant cells. Based on these results we conclude that texaphyrin conjugation provides a promising strategy for overcoming biochemical pharmacologic mechanisms of resistance.
Keywords
Drug delivery,
Cisplatin,
Texaphyrin,
Cell studies
Publication Date
March 15, 2011
DOI
10.1016/j.bmcl.2011.01.092
Citation Information
Jonathan Arambula, Jonathan L. Sessler and Zahid H. Siddik. "Overcoming Biochemical Pharmacologic Mechansims of Platinum Resistance with a Texaphyrin-Platinum Conjugate"
Bioorganic & Medicinal Chemistry Letters
Vol. 21 Iss. 6 (2011) p. 1701 - 1705
Available at: http://works.bepress.com/jonathan-arambula/7/