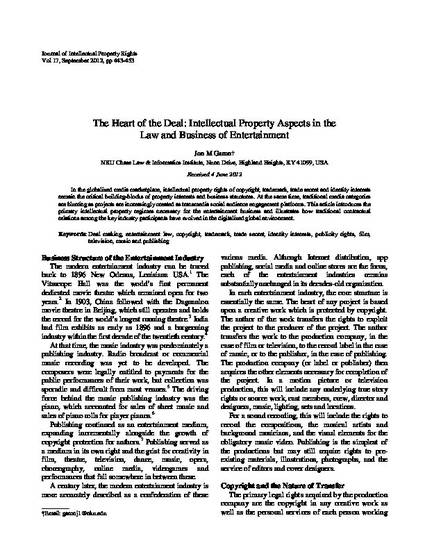 Article
The Heart of the Deal: Intellectual Property Aspects in the Law and Business of Entertainment
Journal of Intellectual Property Rights
Publication Date
1-1-2012
Abstract
In the globalized media marketplace, intellectual property rights of copyright, trademark, trade secret and identity interests remain the critical building-blocks of property interests and business structures. At the same time, traditional media categories are blurring as projects are increasingly created as transmedia social audience engagement platforms.
Citation Information
Jon M. Garon, The Heart of the Deal: Intellectual Property Aspects in the Law & Business of Entertainment, 17 J. INT. PROP. L. 443 (2012).