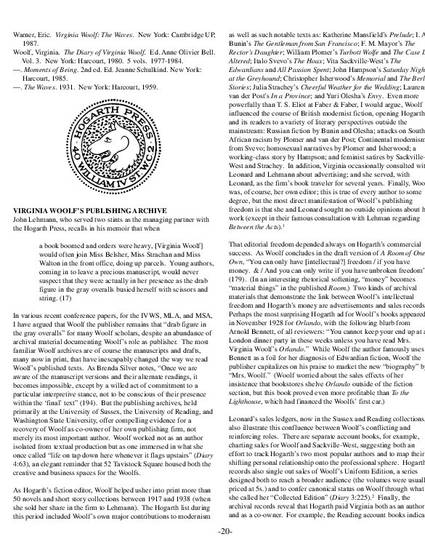 Article
Virginia Woolf's Publishing Archive
English Faculty Research
Publication Date
4-1-2004
Abstract
Woolf the publisher remains that "drab figure in the gray overalls" for many Woolf scholars, despite an abundance of archival material documenting Woolf's role as publisher. The most familiar Woolf archives are of course the manuscripts and drafts, many now in print, that have inescapably changed the way we read Woolf's published texts.
Citation Information
Young, John. "Virginia Woolf's Publishing Archive." Virginia Woolf Miscellany 65, Spring, 2004: 20-21.