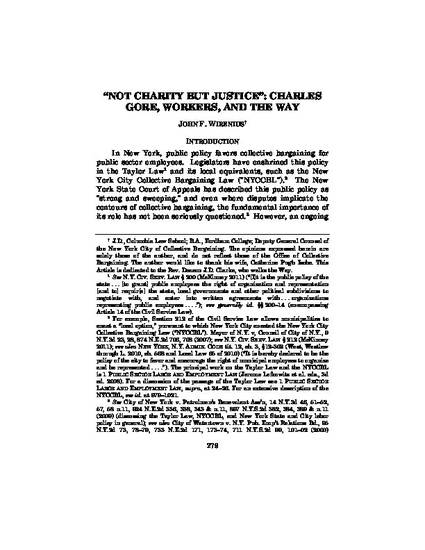 Article
"Not Charity But Justice": Charles Gore, Workers, and the Way
Journal of Catholic Legal Studies (2011)
Abstract
Charles Gore, Bishop of Oxford, co-author of "Lux Mundi" and leading liberal Anglo-Catholic of the Nineteenth and Twentieth Centuries, was an early exponent of the rights of labor, and advocate for collective bargaining. This Article examines the theological underpinnings of this advocacy, finding it inextricably rooted in Gore's vision of Christianity as "the Way" fundamentally a way of life, and not a series of doctrinal commitments.
Keywords
Charles Gore,
Anglo-Catholicism,
Catholic Social Teaching,
labor
Citation Information
John F. Wirenius. ""Not Charity But Justice": Charles Gore, Workers, and the Way"
Journal of Catholic Legal Studies
Vol. 50 Iss. 1 & 2 (2011)
Available at: http://works.bepress.com/john_wirenius/5/