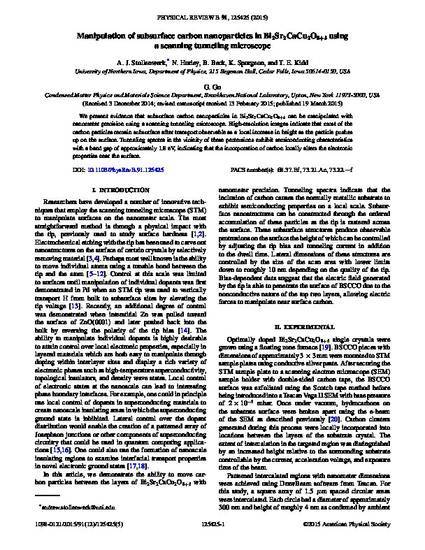 Article
Smooth Handoff: Alignment of Secondary and Collegiate Learner Goals in Science
The journal of college science teaching (2009)
Abstract
High school teachers and college instructors likely fumble some exchanges as researchers pass students onto the next leg of the science education relay. Here, researchers examine a 2000 ACT study by comparing the target objectives for science in high school so different from the expectations for incoming students at US college and universities. The troubling news is that what high school teachers consider priority goals differ from that of collegiate instructors, whose own rankings vary beyond any sign of consensus. Researchers suggest a need for curricular and pedagogical standardization at the undergraduate level of science education. According to our sample of college science teachers, the skill they valued most from the list of goals was for students to "be able to use knowledge in identifying and solving problems."
Publication Date
January 1, 2009
Citation Information
Jeffery Weld, John Ophus and Joshua Hanna. "Smooth Handoff: Alignment of Secondary and Collegiate Learner Goals in Science"
The journal of college science teaching
Vol. 38 Iss. 3 (2009) p. 14
Available at: http://works.bepress.com/john_ophus/5/