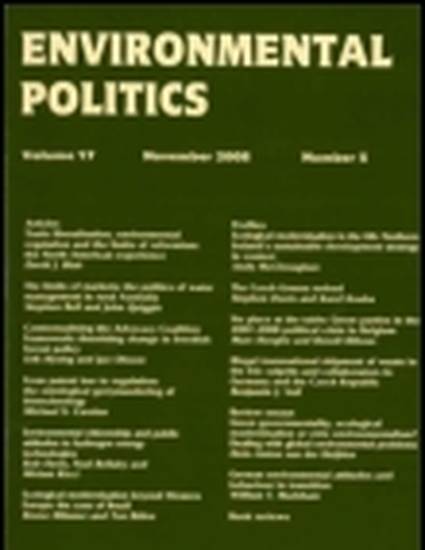 Article
We Have Never Been Liberal: The Environmentalist Turn to Liberalism and the Possibilities for Social Criticism
Environmental Politics (2011)
Abstract
The shifting relationship between environmental political theorists and liberalism is examined, moving from a total critique to an increasingly nuanced engagement. The argument here is neither for nor against the possibility of 'greening' liberalism per se. Instead, it is argued that the preoccupation with 'liberalism' in this context is a category mistake based upon the reification of liberalism as not just a political philosophy, but a characterisation of citizen values and practices in contemporary liberal democratic societies. A different way of thinking about the role and task of environmental political theory and social criticism is proposed. The key is to ask whether a theoretical argument resonates with citizens, not whether it can be reconciled with liberalism.
Keywords
environmentalism,
liberalism,
political theory,
social criticism,
social practice
Publication Date
May, 2011
Citation Information
"We Have Never Been Liberal: The Environmentalist Turn to Liberalism and the Possibilities for Social Criticism"
Environmental Politics
Vol. 20 Iss. 5 (2011)
Available at: http://works.bepress.com/john-meyer/3/