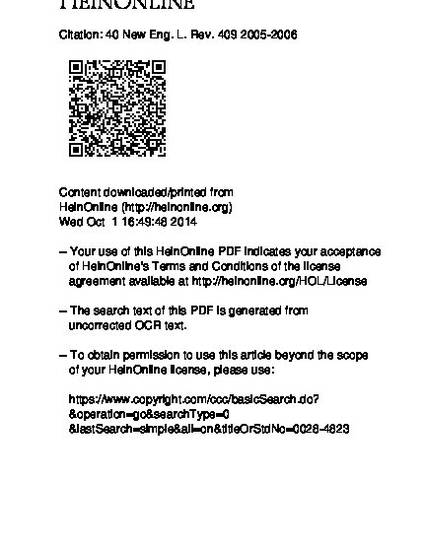 Article
Toxic Torts, Autism, and Bad Science: Why the Courts May Be Our Best Defense Against Scientific Relativism
New Eng. L. Rev.
Publication Date
1-1-2006
Excerpt
For more than a decade, a growing number of parents have begun to suspect that their children were made autistic by the mercury-based chemical thimerisol, which was previously used as a preservative in childhood vaccines.' This explanation has obvious and immediate appeal.
This new law and its counterparts in other states grant unwarranted legitimacy to beliefs that are grounded in fear and speculation, not in science.
Citation Information
Joelle A. Moreno. "Toxic Torts, Autism, and Bad Science: Why the Courts May Be Our Best Defense Against Scientific Relativism"
New Eng. L. Rev.
Vol. 40 (2006) p. 409
Available at: http://works.bepress.com/joelle-moreno/14/