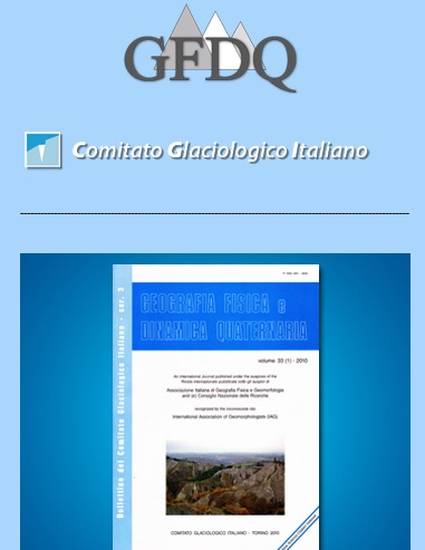 Article
Glacial geomorphology of the Sancenas karst massif (Cantabrian Mountains, Northern Spain)
Geografia Fisica e Dinamica Quaternaria (2019)
Abstract
With an extensive and high elevation surface (1800-1900 m a.s.l.), the Sancenas karst massif (Cantabrian Mountains) was home to a small icefield developed during late Pleistocene times. Glacial and karst processes are dominant in this region, generating many glaciokarst landforms which are uncommon in the glaciated mountains of Spain. Well-preserved moraines from outlet glaciers developed from the icefield are present. In several moraines outcrops, grain size and macro-fabric analyses were conducted to determine sediment origin and the extent of the glacial ice. An estimation of ice thickness and the position of the equilibrium line of altitude during the last glaciation were also accomplished. Three main glacial stages were identified.
Keywords
Glacial geomorphology,
Till macro-fabric,
Grain size,
Equilibrium line altitude,
Sancenas Massif,
Cantabrian Mountains
Publication Date
Winter December, 2019
Citation Information
Rosa Blanca González-Gutiérrez, Javier Santos-González, João A. Santos, Martín Cano, et al.. "Glacial geomorphology of the Sancenas karst massif (Cantabrian Mountains, Northern Spain)"
Geografia Fisica e Dinamica Quaternaria
Vol. 42 Iss. 1 (2019) p. 71 - 86 ISSN: IT ISSN 0391-9838
Available at: http://works.bepress.com/joao-santos/31/